Cosmetic Dentistry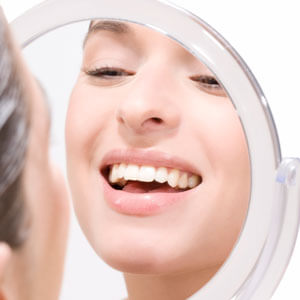 We love helping patients of all walks of life unlock the smile of their dreams through focused and effective cosmetic dentistry treatments.
When you choose our team for your cosmetic dentistry needs, your care will always be completely custom for you—with us, no two patients are alike, and we focus heavily on crafting you the perfect smile to last a lifetime.
Cosmetic Treatments in Mandurah
We're proud to offer patients a variety of cosmetic dental treatments that can help reveal a beautiful smile. Treatments include but are not limited to:
Teeth whitening: We offer patients both in-char whitening options as well as take-home kits that can be used from the comfort of your own home. In-chair whitening can offer incredible, quick results, allowing you to leave the practice with a smile that's several shades whiter immediately.
Smile rejuvenation: Do you feel like you're a candidate for a smile makeover? Schedule a consult with us and we can let you see exactly what the smile of your dreams will look like before any treatment is performed.
Porcelain Veneers: Veneers can help correct slightly misaligned, discoloured or misshapen teeth.
Lip enhancements and wrinkle relaxers: We're proud to offer patients injections to add volume to the lips and to reduce the appearance of facial wrinkles.
Book Your Time Today
We'd love to welcome you to our practice. If you'd like to learn more about what type of cosmetic dental treatment is right for you, contact us today to book an appointment. We're happy to talk to you about all of your options and help you make the best choice for your smile. Get started today.
CONTACT US »
---
Cosmetic Dentistry Mandurah WA | 9581 5344