General Dentistry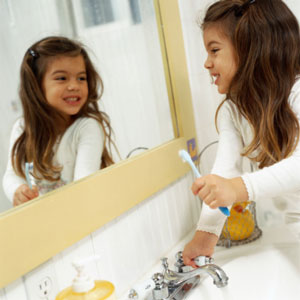 We're thrilled that you're considering care with us, and can't wait to help you achieve your goals in oral health.
Our team is proud to offer focused, gentle and effective dentistry to patients of all walks of life—from the littlest members of your families to seniors and every one in between.
As a promise to patients, we aim to always provide you with the dental care that you need, and will make sure there are never any surprises—we want you to fully understand the scope of your dental needs. If you're nervous about visiting our practice—don't be—our dental team is trained to provide care that's comfortable and relaxing.
Our Treatments
When it comes to general dentistry, our team is proud to offer a variety of treatments, including:
Checkups and cleans: Usually taking place every six months, at a checkup and clean, we'll examine your mouth for any cavities, remove buildup of tartar or plaque, and provide a fluoride treatment to help keep your teeth healthy.
Fillings: We're proud to offer patients advanced fillings designed to keep the integrity of your tooth.
X-rays: We offer digital x-rays for patients that are fast and convenient, helping us get a better look at what's going on inside your mouth.
Children's dental visits: Even the youngest member of your brood is welcome in our care for dental visits.
Read more about each by following the links above.
Book Your Visit Today
We'd love to welcome you to our practice soon. If it's time to schedule a checkup or clean, please contact us today to do so. If you have any questions regarding care with us, please don't hesitate to give us a call.
We look forward to seeing you soon!
CONTACT US »
---
General Dentistry Mandurah WA | 9581 5344